Quthing, Feb. 16 — The Quthing Districts Health Manager, Dr. Mpeile Mokhahlane has expressed the need for Lesotho and South Africa to strengthen ties in health issues to easily fight communicable diseases as neighbours that closely share borders.
Speaking at the district cross border committee meeting held at the District Administrator's office to address cross border issues, Dr. Mokhahlane said there is need for coordination of health services for effective service health delivery to patients that get different health services from either South Africa or Lesotho.
She raised concern over a challenge of surveillance of communicable diseases between Lesotho and South Africa, adding that more effort is needed to strengthen surveillance strategies in the two countries.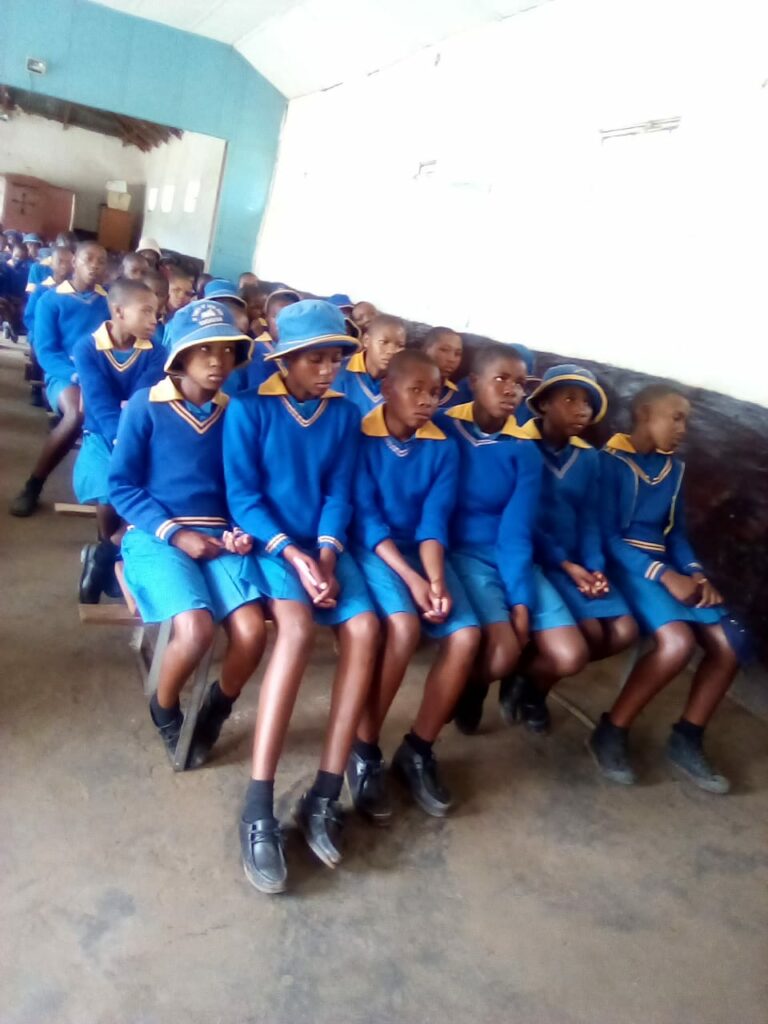 She noted some Basotho get health services in South Africa from birth due to different reasons while others default their treatment of various diseases such as TB and HIV/AIDS which is a health risk. She said that tracing such patients is not easy when they have gone to South Africa.
In connection with the allegations that some Basotho throw away their HIV treatment drugs at Tele border gate claiming that they are not allowed to cross to SA with the drugs by employees of newly recruited Security company in SA border side, Dr. Mokhahlane promised to make a follow up on the issue and report it to health headquarters to be addressed.
Speaking in connection with labour related issues, The District Labour Inspector Ms. Rethabile Lebatla said SA has terminated issuing of work permits for Basotho, adding that currently the challenge is that SA farms illegally employ Basotho and at the end of their contracts they call the South African Police to arrest and deport them without.
The District Police Commander Senior Superintendent 'Mamoipone Mohloai said cross border stock theft is common in the district and the stolen livestock is recovered through crime prevention committees in Lesotho and South Africa, adding that South Africans easily get their stolen animals while Basotho never get them back through long and expensive process set by SA.
The Officer Commanding Quthing Correctional Services Senior Superintendent, Thabo Sekhonyana added that SA has to consider to support Lesotho to get back inmates that have escaped as they engage in a series of criminal offences in both countries aware that they will not be arrested despite information given to SAPS by LCS and LMPS.
On the other hand the District Administrator's Office Administration Manager Assistant, Mr. Moses Mokati said the meeting is a follow up to SA request to Quthing to revive the District Cross Border Committee to attend regional meetings held to address Lesotho and SA cross border challenges.
The district challenges will be compiled and presented at a Regional cross border meeting scheduled for March 10 this year.
Quthing CBC is formed with different departments that include National Security Services (NSS), Lesotho Mounted Police Service (LMPS), Labour and Employment, Agriculture and Food Security, Environment, Forestry and Range Management, Health, Education and Training and Immigration. Quthing shares borderlines with the Eastern Cape in South Africa